H

arvest

C

alendars
Mountain Freshies sources a wide variety of Mindfully Grown fruits and vegetables from select, local farms located in and around the North Fork Valley. The calendars are approximate, as Mother Nature always has the final say on when crops are harvested and the abundance we get to experience. Please be aware that some produce may only be available for 1 or 2 weeks during a given month. If you are looking for a particular item that is not featured, please let us know as we'd be happy to try and find it for you!
In October 2020, the entire North Fork Valley experienced an unprecedented early freeze, which may have damaged some trees that were not yet dormant for the winter. We are not sure at this time how the orchards have fared, so we'll have to wait and see what blossoms come spring 2021. It is likely the cherry harvest at a minimum will be affected.
While our offerings are quite diverse, the quantities can be limited, which determines how we allocate the produce to our programs each week.
Go to: Fruits | Sundry Staples | Greens/Herbs | Cruciferous | Root | Squash
Or Download a PDF of our Harvest Calendars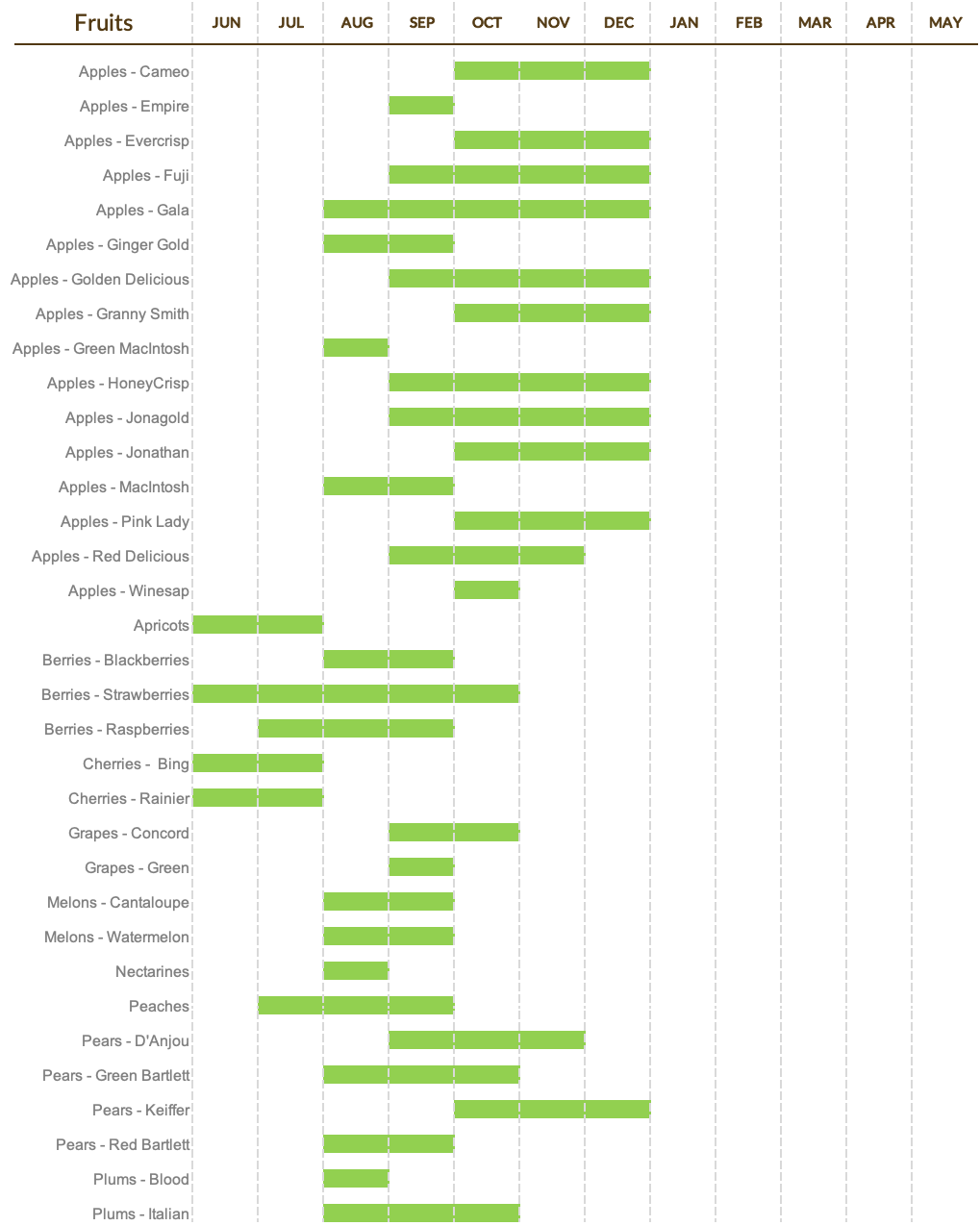 back to top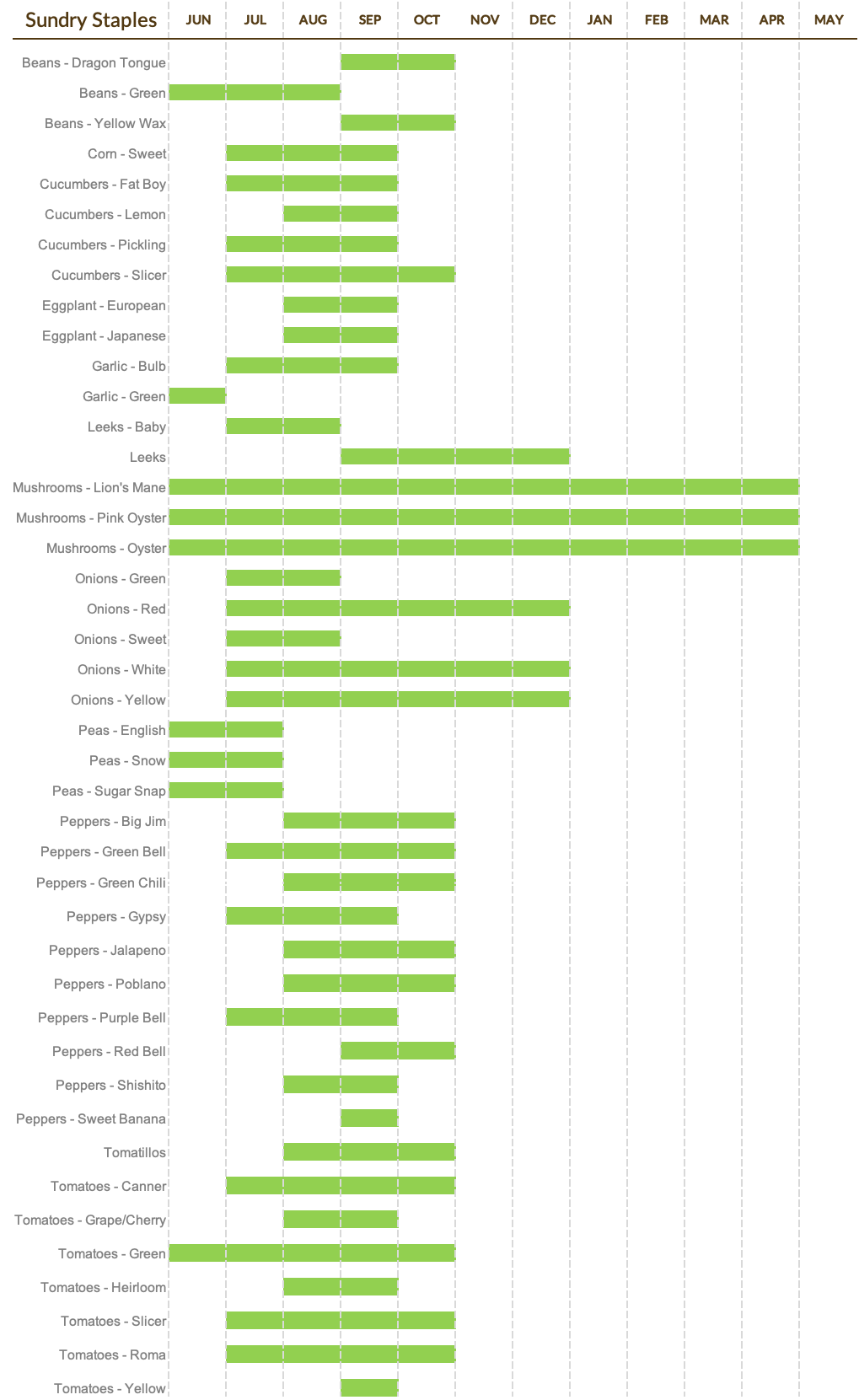 back to top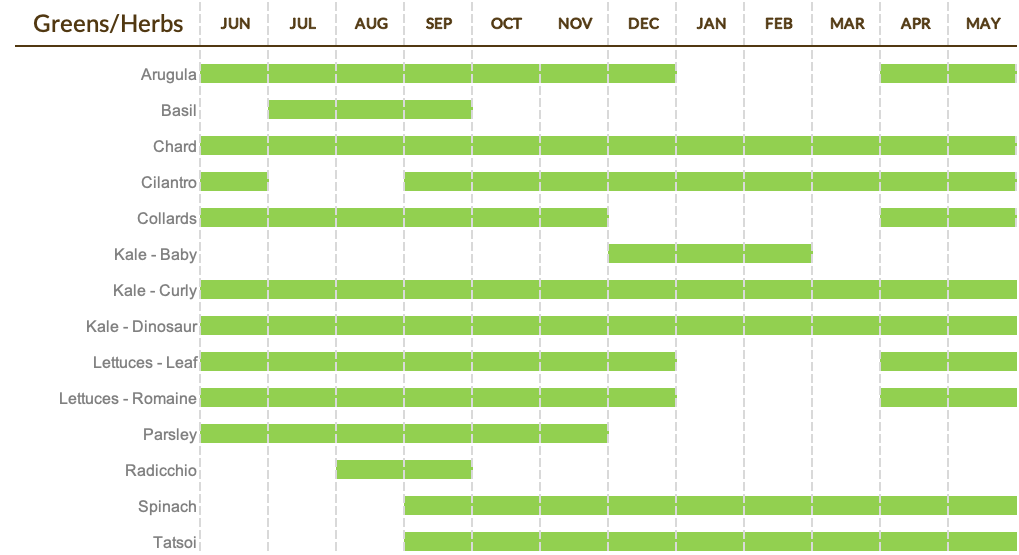 back to top


back to top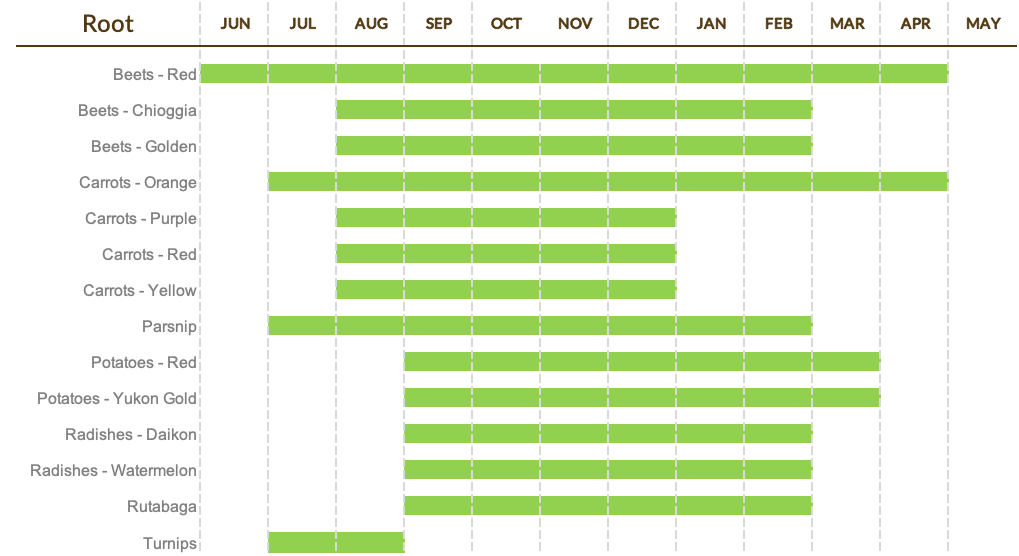 back to top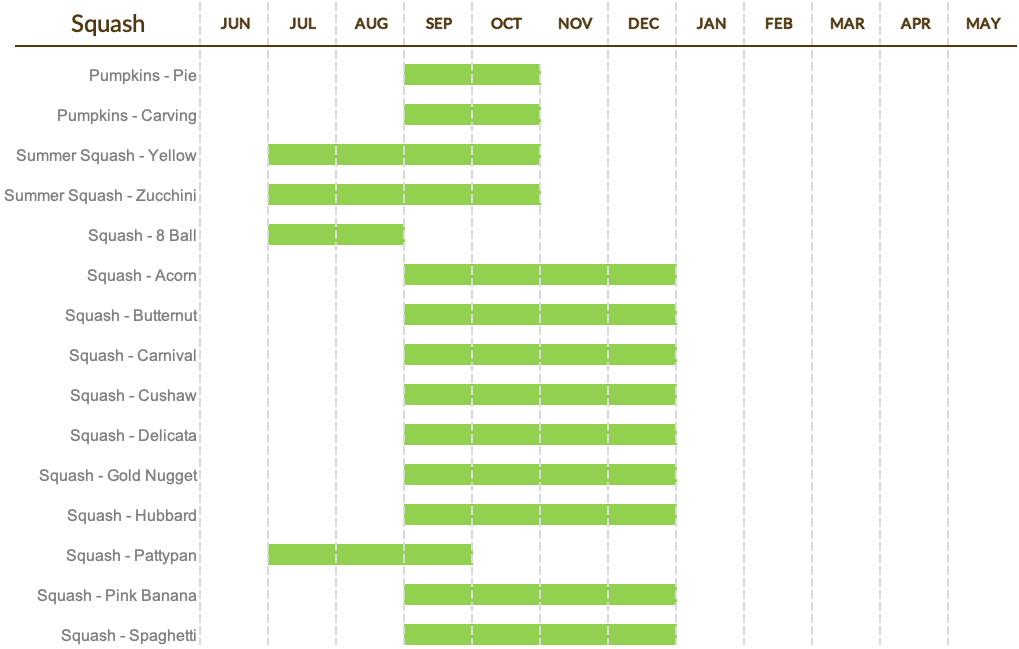 back to top