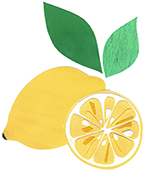 2023

F

arm-to-

F

amily (CSA)

P

rogram
Details & Pricing
14 week or 8 week options from July 12/13 through October 11/12
pricing includes delivery to all established locations
we offer up to 4 payments as an option for those who are not able to pay the entire amount due upfront

SPECIAL BONUS OFFER
Sign up and pay in full by April 30, to receive an 8 – 10 lb complimentary box of mixed orchard fruits.
This special is ONLY VALID FOR THE 14-WEEK PROGRAM OPTIONS (the 8-week Flex Box subscriptions do not qualify).
Bonus boxes are usually delivered in late August or early September.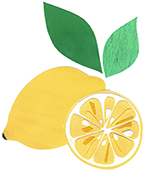 What's in my box?
Mountain Freshies multi-farm harvest boxes contain a great mix of artisan fruits, veggies, greens and squashes that you'll recognize and know how to use, as well as a few surprise items we may include from time-to-time. Austin Family Farm, our primary producer, either grows or sources the majority of produce included and because it is a multi-farm approach, we're able to offer a lot of diversity over the course of the season.
Tomatoes, peppers, onions, garlic, summer and winter squashes, potatoes, cruciferous veggies such as broccoli/cauliflower, carrots, beets and other root veggies, green beans, chard, kale, greens, cucumbers, corn, and eggplant are usually pretty consistent, but some of these items may only be included once during the season. If you are a veggie lover and/or follow a plant-based diet, the larger family size boxes and the veggie only boxes will include a wider assortment of vegetables.
As long as we don't experience any spring freezes that cause damage, a large variety of orchard fruits such as cherries, apricots, peaches, pears, nectarines, plums and apples are normally available to include in the boxes.
It is also important to remember that when you sign up for a CSA, it is Mother Nature which determines the abundance we experience.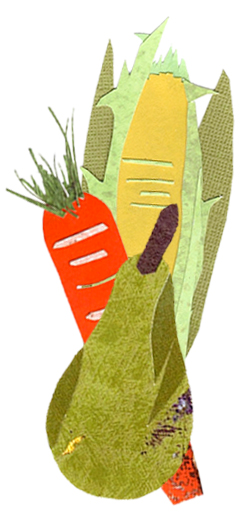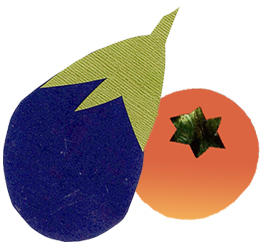 Nightshades
We do not recommend our 14-week Farm-to-Family Harvest Box Program for customers who are sensitive to nightshades (potatoes, tomatoes, peppers, eggplants) as we do not offer a "Build-a-Box" option and nightshades are often included, especially from late August until the end of the season. It may work for nightshade sensitive customers to subscribe to our Flex Box program and choose the first 8 weeks of the season which will be lighter in nightshades. Another option is to register for a Retail account to order specific produce in bulk.

Recipes
Mountain Freshies includes a recipe each week based on an item(s) in your harvest box, but we are not a "Meal-in-a-Box" service like Green Chef or Blue Apron. You may need to shop for additional ingredients to make the recipe and sometimes you will need to supplement the amount of the featured item in your box. We focus on including easy-to-follow recipes, which are healthy and tasty and don't take a lot of time to prepare.
Retail Shop
Our Retail Shop is open to Farm-to-Family customers who would like to add-on items to their weekly boxes or culinary enthusiasts who want to elevate their pantry with an amazing assortment of artisan produce and specialty items which are sure to delight. Access to our retail storefront is included when you register as a Farm-to-Family member at a participating location*, or you can sign up as a Retail customer without joining our CSA.
*There are a few locations which accept our Farm-to-Family Harvest box deliveries, but do not participate as Retail drops. These locations are noted under their description information.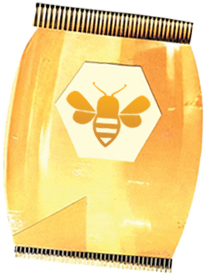 14-WEEK PRICING & OPTIONS*
Weights are based on season long averages, they are approximate and are not guaranteed, as the type of produce included from week-to-week varies. While we strive to meet these standards as often as possible, there are weeks when items such as lightweight leafy greens or heavy squashes, will result in boxes being under or overweight.
MIXED FRUIT/VEGETABLE HARVEST BOX
Standard Size (8 – 10 lbs for 1 – 2 people) $539
Family Size (16 – 20 lbs for 3 – 4 people) $987
VEGETABLE ONLY HARVEST BOX
Standard Size (8 – 10 lbs for 1 – 2 people) $539
Family Size (16 – 20 lbs for 3 – 4 people) $987
FRUIT ONLY HARVEST BOX
Standard Size (8 – 10 lbs for 1 – 2 people) $539
8-WEEK FLEX PROGRAM
The Flex Box is an 8-week program and you get to choose the weeks. The Flex Box is the same size and offers the same items as our Mixed Fruit/Vegetable Box. It is your responsibility to make sure you schedule the 8 boxes you've paid for by the end of the season, as there are no refunds for orders that don't get placed.
Changes to your delivery dates can be made at any time throughout the season, as long as you provide at least one week notice.
FLEX HARVEST BOX (Limited Availability)
Standard Size (8 – 10 lbs for 1 – 2 people) $368
Family Size (16 – 20 lbs for 3 – 4 people) $692
FALL/WINTER HARVEST BOX
We offer customers in select locations the opportunity to extend subscription deliveries for 5 weeks.
The Fall/Winter Harvest Boxes will include a mix of apples, onions, potatoes, a winter squash, fresh greens or cabbage and an additional root veggie such as carrots or beets. The final box(es) may also have some citrus! At the end of the summer season on October 12/13, we'll take a 2-week break and then resume deliveries as follows:
November: 1/2, 8/9, 15/16  |  December & January: 2 delivery dates TBD
FALL/WINTER HARVEST BOX (Limited Availability)
Standard Size (10 – 12 lbs for 1 – 2 people)
Cost: $190